In this issue:
Traveling with Trip Boss

Creating YOUR travel manager
Modules working together
Customizing

Just ask!


App Update: Recipe Manager on iPad
Most Frequently Asked Questions:

Can I copy my data across devices?
How do I backup my data?

Tip: Adding new ingredients

Tip: Closing Apps You're Not Actively Using (saves on memory)
Styling Recipe Manager
App Update


Recipe Manager with
Serving Sizer
for iPad

(formerly Serving Sizer Recipe Cards)




Updated





ver. 1.4.4:


✔ Added choice for entry using decimal values OR fractions. (customer request)
✔ New recipe card style! Party Time. Personalize your cards with custom card styles, available through the artist's pallet icon on the edit screen--Add More Styles, free and for in-app purchase. More styles forthcoming.
✔ Increased maximum amount value to 5 digits, useful for units with typically larger quantities, like ml. (customer suggestion)
✔ Updated for iOS6.1.
✔ Slight tweak to the icon (brighter)
✔ Misc. bug fixes, enhancements, and optimizations.


Most Frequently Asked (and answered) Questions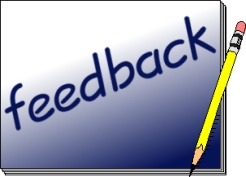 Q: How can I copy data across devices?
A: All our apps with data are set up for File Sharing in iTunes. With File Sharing, you can copy database information from one device to another. This is not a true sync, but an overwrite, but it works well if you designate one device as a "master" and rest as receiving devices. File Sharing is also a great way to create a backup of your databases, outside of the full restore set up in iTunes or iCloud backup.
Here's how:
1) Connect the Master device to iTunes. On the Apps tab, find File Sharing, and scroll down to the appropriate app (Recipe Manager/Serving Sizer Pro/Trip Boss).
2) Copy the database to your computer. (ss.db or tb.db). Apple has a
good tutorial on their website
, which is applicable to both iPad and iPhone apps.
3) Connect the Receiving device to iTunes. Using File Sharing copy (and overwrite) the database back into iTunes.
Now the data is on both devices!

4) One last step is necessary, however. The receiving device must have the app completely closed to reload the new database. This step is important because info you add before the reload will not be saved to the database you just transferred. Ref. the Closing Apps part of this newsletter if you need to know how.


Note
: The database for
Recipe Manager with Serving Sizer
(iPad) and
Serving Sizer Pro
(iPhone) is designed the same, so you can copy between the two apps.
Q: How do I backup my data: recipes or trips??
A: You can backup your files generically by
syncing with iTunes
, enabling
iCloud backup
, but we also offer
File Sharing
for individual database backups for our apps.
Follow steps 1) & 2) above to save a backup file. Steps 3) & 4) cover how to load the backup back onto the device.
---
How To: Closing Apps You're Not Actively Using
Too Many Sleeping Apps can Affect Memory and Performance
When you open an app on the iPad and the iPhone, it stays open when you launch a new app, but it sleeps, until you or the operating system closes it (or you launch it again). The operating system will close it when it needs memory, when your memory is at max. However, sometimes this is not handled very well and apps can act up or things can run slow, since your memory is at always at maximum use. And, if you've recently

used File Sharing

, you'll want to close the app and reopen it so that the new database will load.

It's good to periodically close out the apps you haven't used in a while. If you have not done this before, here's how:

1) Close the app you are using, so you are on the launcher screen of apps.
2) Double click the Home button. A tray of apps will appear at the bottom.
3) Scroll through to find an app that's acting up (that you want to close/reset) or find an app you aren't using.
4) Tap and hold the icon until the icons in the tray start to wiggle. A minus "-" sign appears in the corner of the icon.
5) Tap the minus sign on all the apps you wish to close completely.
6) Double click the Home button again to close the tray and you are done!

---
Follow us on
twitter:
CreativeAlgthms




Become a Facebook fan or follow us on twitter for up-to-date announcements of updates, new releases, conversation, and occasional promo codes for free copies of our software.
Creating YOUR travel manager with
Trip Boss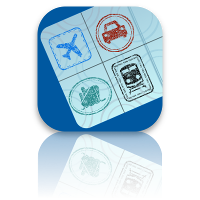 Trip Boss travel manager
is a one-of-a-kind travel app because it's modular. We offer three unique modules:
Expenses & Budget
,
Itinerary Manager
, and
Journal
. Plus we have a few tool add-ons as well:
Currency Converter
,
Travel Time Calculator
and
Tip Calculator
(also
sold separately
)
Some of these tools are included with a module as a bonus.
What makes it unique is you can combine the modules, which interact and share data, to make one powerful travel app.
Pick one module to start,
try it out
, then add on any of the other modules through in-app purchase on our Store inside the app. In-app purchases are made just like an AppStore purchase, but instead inside the app. These unlock additional content, the modules in Trip Boss' case. Just tap our Store icon, then tap a module in the vending machine to find out more. Tap the price button to start a purchase. Confused on in-app purchase?
Apple has a guide
now available.
For more information on what is included with each module, please have a look at our
overview page
.
Modules Working Together
One of the best ways the modules work together is the Expense & Budget with Itinerary. As you are constructing your itinerary, you can add an expense right in the itinerary entry by tapping the forward arrow in the tool bar. The expense is added to your expense report, just like that.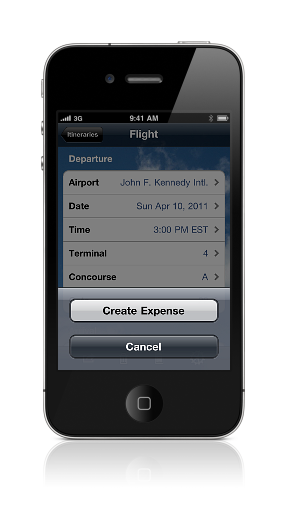 This feature works both ways. Let's say you decided to stop at the zoo while on vacation. You enter your entrance fees, but want to note this side trip on your itinerary, for future reference. While entering the expense, just add the itinerary item, again using the forward arrow in the toolbar. Great for noting restaurants you've visited as well. The possibilities are endless.


Customizing
Trip Boss is so powerful because it's flexible and customizable. We tried our best to include default settings and international units, but hey, travel is complex, and your travel manager should be, too.

So if you don't like what we started with, you can add new places, categories, types, and defaults.

In many cases, we've added some cool shortcuts. For example, set up your home location in Settings. Then tap Home Airport, tap the Get Location icon in the toolbar (the arrow) and the app will detect the closest airport to your location. How cool is that?

Tap on the Settings icon to set up all of the above, then tap on the File Cabinet icon to set up some Travel Data. Or don't. You can add things on the fly as you travel, or get all your ducks in a row before even starting a trip.

Now, one of the drawbacks of a complex, customizable, flexible app is finding everything. We don't have a manual, but we pride ourselves in awesome customer service, so...



Just Ask!

Check out the little "i" button within the app. For quick, basic help, tap "Find Help for..." to see our help webpage. Otherwise, just tap "Contact us via email" and send us a short note. With few exceptions we respond no later than 2 business days (and more often MUCH quicker). Ask away. Share what you'd like to see. This app is your travel manager and we want to make the app part as easy as possible, so you can enjoy your travel!

---
Tip: Adding New Ingredients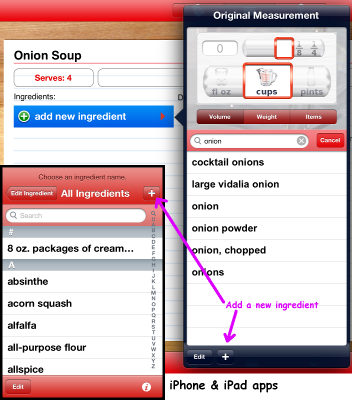 With Recipe Manager (iPad) and Serving Sizer Pro (iPhone), you can add your own ingredients, if you don't find them in the pick list of over 500 ingredients. Adding a new ingredient also works for adding a mini instruction to an ingredient, like "chopped" or "minced" or "to taste".

The iPad and iPhone have similar ways to add ingredients--just tap the "+" in the popover (iPad) or at the top of the All Ingredients screen (iPhone).

On the iPad, you can search for an ingredient (like "onion"), then if it does not come up, just tap "+" to add the new ingredient. The text you've already typed is remembered, so all you have to do is finish it. In the above example, if I want to add "onion, minced" I can tap "+", then add "minced." Tap outside the popover to accept the ingredient.

On the iPhone, you can do a search, but if you do not find the ingredient, tap "Cancel" then "+". The app remembers what you typed, so just finish up the name and tap the blue Done button by the keyboard.



Recipe Manager with Serving Sizer (iPad):


Serving Sizer Pro (iPhone):





For more the tips and tricks and FAQ's visit our app help pages for FAQ's or past newsletters. As we get questions, we try to list them on our website for your convenience. We also respond rather quickly, so please feel free to

email

us with your questions or feedback.

---
Each time we update an app, the review count resets. Positive reviews help us sell better and in turn, help us to focus on updates and enhancements, rather than other means of supplemental income.

Your positive review is greatly appreciated

and is a win-win for everyone!