In this issue:
Trip Boss travel manager, Expense & Budget edition, new release on the AppStore

Serving Sizer Pro for iPad - updates coming!

Date Wheel Tips
What's upcoming for Trip Boss

Tip: Finding help for apps

Facebook fan page--become a fan
Mobile Evolution blog
---
Serving Sizer Pro for iPad, recipe converter cookbook





You spoke, we listened!


Thank you for your patience for this upcoming update--we had to finish Trip Boss first. Thank you for all the constructive feedback...



ver. 1.2.0 (pending release):


Categories!

(customer request)


Photos

(customer request)


Cooking Mode--prevents iPad from turning off
Air printing (new feature for iPad OS4.2 update)
New icon (to be revealed)
Misc. optimizations, enhancements, and bug fixes.



Please note:

Similar updates to Serving Sizer Pro on iPhone will also be forthcoming.

---
Tips for using
Date Wheel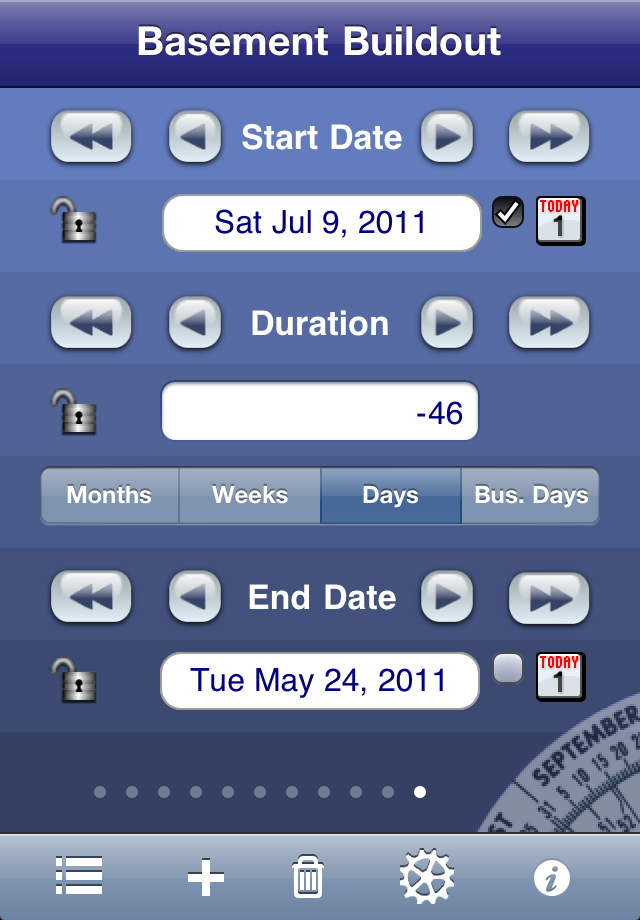 Did you know you can determine how long
a project is overdue with Date Wheel?

Here's how:

1) Tap the Today calendar by the Start Date.
2) Enter the Project end date for the End Date
3) Duration shows negative amount--past due.
4) Tap on the units to switch between Days/Wks.

More tips and tricks can be found on our website.



---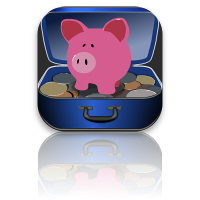 What's next for
Trip Boss?

Trip Boss travel manager has a roadmap set to make it your complete travel data manager. The first release, Expense & Budget edition, is the first of many modules we intend to release. All modules will work together to provide for complete travel data synergy. Users will be able customize Trip Boss by purchasing only the modules they need or want.

We've taken all the feedback over the years and have plans to add as many requests and as much new available technology as possible to Trip Boss with each new edition.

Look for additional editions coming soon!



---

Need Help Using Our Apps?

using the in-app about page

Creative Algorithms' strives for excellent customer service. When you contact us, we endeavor to respond quickly, usually within a few business days. We try to design our apps to be intuitive, but it's always possible that you will have more questions, can't figure out how to do something, or want to suggest features.

We offer several options for help from within our apps. Tap on the "

i

" info button from within the apps to find links.

Standard

help

links you will find:


Find simple help screens (iPhone formatted where applicable)

Contact us directly via email for help or to provide direct feedback.



Ways to

keep informed

on our software:


Link to register for newsletters


Link to follow an app on Twitter


Link to become a fan/like on Facebook


Direct link to our main website

Ways you can

help us

out:


Rate and/or review app on the AppStore


Recommend an app to a friend via email


---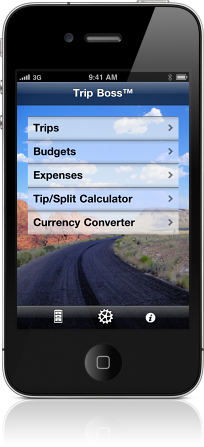 Trip Boss
travel manager
Expense & Budget edition




New Release





Creative Algorithms' is pleased to announce the release of

Trip Boss travel manager, Expense & Budget edition

, for iPhone and iPod Touch.



TRACK Expenses
SET Budgets
CALCULATE Tips & Meal Splits
CONVERT Currencies

Trip Boss™ travel manager modules help you manage all your travel data. Manage the whole travel experience, for

Business

and

Personal

travel, International and Domestic travel, to achieve the ultimate in travel data synergy.™

Highly configurable and flexible, this award-winning app has been completely updated, with beautiful and compelling graphics, user interface, and includes all the latest mobile goodies, such as

get-location, real-time currency rates

, and

photo receipts

.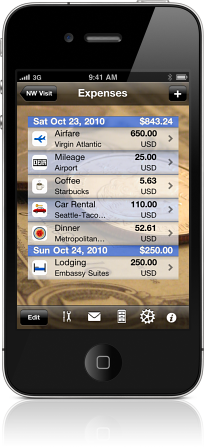 Log and

Track Expenses

in over 50 different expense categories, including mileage, or add your own.

✔ Real Time Currency Rates
✔ Photo receipts
✔ EASIER DATA ENTRY
✔ Export expense reports
✔ Track report submission status



Set different Budgets

for each trip.
✔ Set a vacation budget for personal travel
✔ Set a project budget for business travel
✔ Save budget templates
✔ Expenses automatically converted into budget's currency.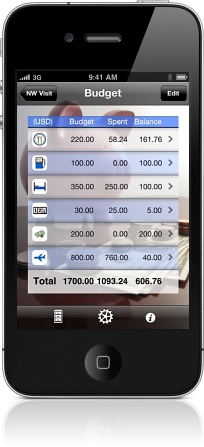 ✔ Multitasking support on iOS4
✔ Support for iPhone4, iPhone 3G, 3GS, iPod Touch, & iPad (as iPhone app).


If you decide to buy,

please leave a review
.
We always love getting
customer feedback!
---
PA Reader Awards

for Trip Boss

Trip Boss has received the PA Reader award for

Best Travel Software

for several years running. 2010 nominations are still open.

Thanks to all who have voted for us in the past!
---

Follow us on
twitter:
CreativeAlgthms
datewheel
tripbossapp
servingsizer