11/25/14: November newsletter

11/24/14: Date Wheel date calculator updated. iOS8 bug fixes, new look/feel.

11/20/14: Serving Sizer recipe converter updated. New look/feel, iOS8 support.

11/13/14: Serving Sizer Recipe Manager updated. New name, new look, fixed iOS8 bugs.

11/11/14: Recipe Manager with Serving Sizer updated. Fixed iOS8 bugs, new look/feel.

1/9/14: January newsletter

5/13/13: May newsletter



5/3/13:

Recipe Manager with Serving Sizer for iPad updated to 1.4.4. New recipe card design, Party Time. Decimal entry added and increased input digit length. Misc. bug fixes and optimizations.

3/6/13: Our blog,

Mobile Evolution

, was named #19 in the "Top 25 Tech Moms" blogs on the Circle of Moms.

2/27/13: Best App Ever Awards 2012 results:

Recipe Manager

takes honorable mention in

Best Cooking

and

Best Parenting

and

Trip Boss Expense & Budget

takes Honorable Mention in

Best Financial.



1/31/13: January newsletter

1/30/13: Blog Post RE: Best App Ever award VOTING. We made finalist in three categories:

Best Cooking

,

Best Parenting

, and

Best Financial

. Please vote for Recipe Manager and Trip Boss!


more news...
---





Date Wheel

™
web-application
for your laptop, desktop
or iPhone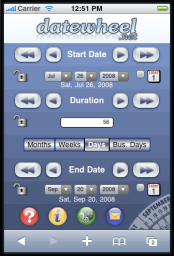 DateWheel web application for iPhone



Visit datewheel.net from your desktop or datewheel.net/iphone/en from your iPhone to use this web application today.

---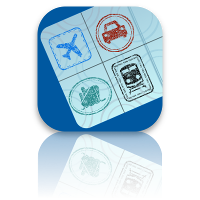 Trip Boss Travel Manager
for iPhone
now available in four editions:







Start with one edition, add the rest through in-app purchase

to gain travel data synergy

Expense

&




Budget




Itinerary




Journal

Itinerary, Expense, & Budget



---
Available for iPad
Recipe Manager with Serving Sizer





✔ Organize your own recipes.


✔

Scale recipes by serving size with SmartScaling™


✔

Share via email.


✔

Print.
COOK!